Dockerizing OMERO
11th Annual OME Meeting
Dundee 2016
Ola Tarkowska, Josh Moore, Sebastien Besson, Simon Li

The story of a new file format:
Image: OMERO 5.2.3 is out! Release notes say I can now be imported to OMERO! Server, could you upgrade?
Server: OMERO requires CentOS 7. Image you have to find a new server as I cannot help you. I am not aware of available hardware to install OMERO for you. Sorry ¯\_(ツ)_/¯
Docker: Hey Server! You don't need standalone machine. Did you hear about Docker? Try me!
Server: Thanks Docker. Fantastic idea! It is so easy to set up the environment. Image, the latest OMERO is now running. I am importing you...
Image: Hurray! I am in. I love OMERO.
Presentation Outline
OMERO, Docker containers and Future.
What are Docker containers?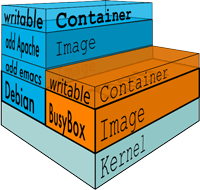 Docker containers wrap up a piece of software in a complete filesystem that contains everything it needs to run: code, runtime, system tools, system libraries – anything you can install on a server. This guarantees that it will always run the same, regardless of the environment it is running in.[1]

[1] www.docker.com
Why OMERO needs docker?
Software as a Service (SaaS)
Allows delivering new features without breaking development process.
Simplify deployment on wide range of platforms and testing new packages.
Helps with scalability and performance.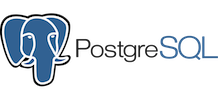 Current status
We are dockertizing and developing!
From Continuous Integration to Continues Delivery pipeline.
Example
$ docker ps
CONTEINER                 COMMAND              PORTS                                              NAMES
develop_nginx             "/tmp/run.sh"        0.0.0.0:80->80/tcp, 22/tcp, 0.0.0.0:443->443/tcp   develop_nginx_1
develop_web               "/tmp/run.sh"        22/tcp, 4080/tcp                                   develop_web_1
develop_testintegration   "/tmp/run.sh"        22/tcp, 0.0.0.0:14063-14064->14063-14064/tcp       develop_testintegration_1
develop_omero             "/tmp/run.sh"        22/tcp, 0.0.0.0:4063-4064->4063-4064/tcp           develop_omero_1
develop_jenkins           "/bin/tini -- /usr"  8080/tcp, 50000/tcp                                develop_jenkins_1
postgres                  "/docker-entrypoin"  5432/tcp                                           develop_pg_1
redis                     "docker-entrypoint"  6379/tcp                                           develop_redis_1
selenium/node-chrome      "/opt/bin/entry_po"                                                     develop_seleniumchrome_1
selenium/node-firefox     "/opt/bin/entry_po"                                                     develop_seleniumfirefox_1
selenium/hub              "/opt/bin/entry_po"  0.0.0.0:4444->4444/tcp                             develop_seleniumhub_1

Future work
Production docker containers available on Docker hub
Questions ???
Thank you
Prof. Jason Swedlow
OME team