ROIs in OMERO.web
Tuesday Group Meeting
18th August, 2015
Will Moore
Talk outline
Current state of ROI support
Use cases:

ROI Annotations
Large ROI counts
Editing of ROIs in webclient
Adding ROIs to OMERO.figure
Others? (3D ROIS ?!)

Current work: Shape Editor
Next: Shape Editor | OMERO.figure | webclient
Current state of ROI support
Show ROI count in general pane
In image viewer we load all ROIs as json on "Show ROIs"
All Shapes shown in table (and ROIs if >1 shape)
Shapes are shown on image for currently selected plane
Click shape in table -> shown in viewer
NO creating or editing of ROIs or Shapes
Filter Shapes & Load external ROIs (CRS4)
Use Case: ROI Annotations
Teaching applications: CRS4 & Virtual Microscope
Need different categories (namespaces?) of Shapes
Annotations have name, description? etc?
Linked to external resources / terms E.g. Ontology
Filter by type, owner, etc?
First question: use Tags, Map Annotations or something else?
Use Case: Large ROI counts
Loading ALL ROIs & shapes for image fails if there are too many
Could load shapes for current plane only (for multi-plane images)
For even larger numbers, might need to load by region or
render shapes on tiles
Editing ROIS & shapes is harder, but probably not needed?
Use Case: Create shapes in web
Need to support same use-cases as in Insight
But, room for improvement of usability
No restriction on 1 shape per plane per ROI
Create new shapes with chosen Color, Line thickness etc
While creating shapes, allow tweaking of last-added shape
No support for 'smooth' shapes & Arrows
ImageJ can serve as useful example of what users want
Use Case: Adding shapes to OMERO.figure...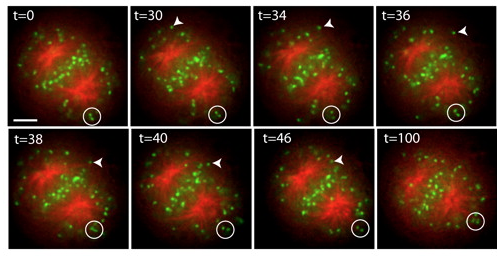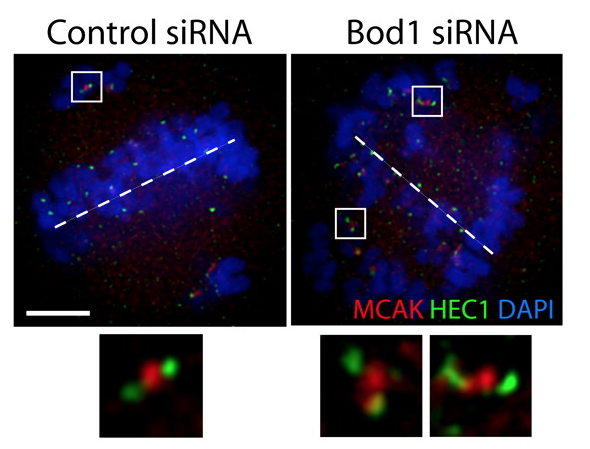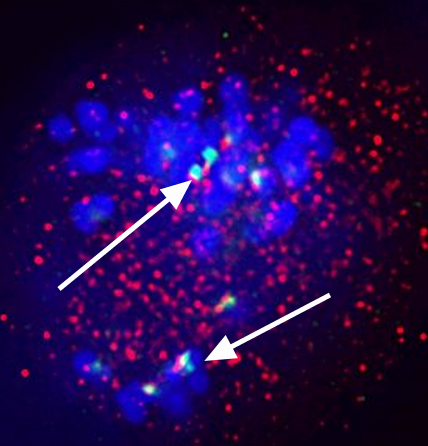 ...Adding shapes to OMERO.figure
Don't need "ROI" support - just need "shapes"
Shapes on figures tend to have NO fill (outline only)
Want to add shapes from OMERO onto figures, AND draw shapes in figure
2 Use cases:

'Page' shapes - Drawn across whole page
'Panel' shapes - Attached to image panel

Copy and paste a 'crop' region -> Rectangle and vice versa
Need to be able to export shapes to PDF & TIFF figures
Image panel rotation will be tricky (not supported)?
Getting Started: Editing shapes
Couldn't find an existing shape editing library with desired functionality. E.g:
Decided to try creating a toolkit using Raphael.js (as in webclient ROIs and OMERO.figure panel selection)...
Shape Editor
In order to support shapes in OMERO.figure (and webclient?), started working on shape-editor-js
Handles shapes only (No ROIs)
Currently only supports Line, Arrow, Rectangle, Ellipse.

Poly-lines etc to come later

No shape fill colors (transparent)
Followed ImageJ behaviour for creation & tweaking of shapes
Next Tasks: OMERO.figure
Integrate Shape Editor into OMERO.figure (Done)
Export of shapes on PDF and TIFF figures
Import of shapes from OMERO
Copy & Paste of shapes / crop-regions etc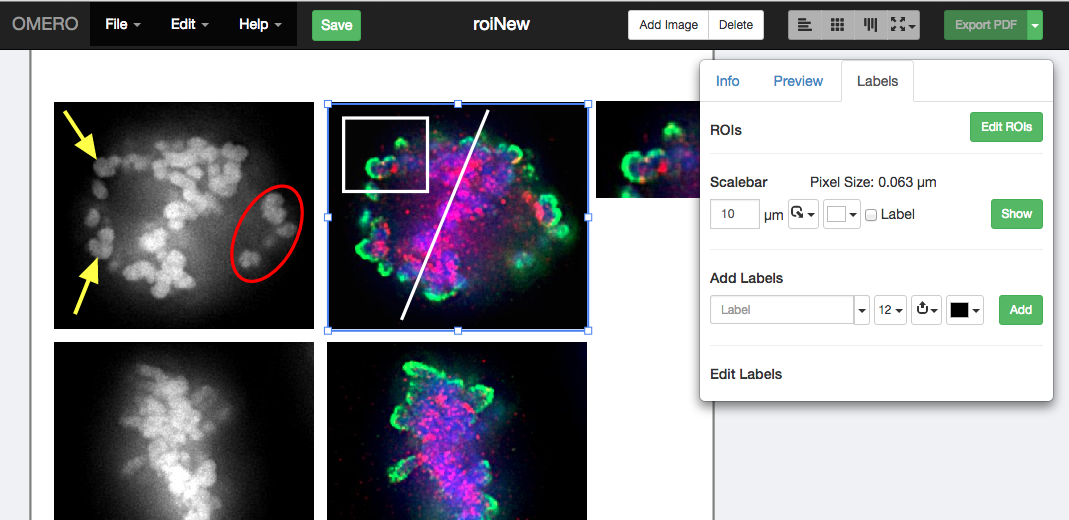 Next Tasks: Shape Editor
Fix model - E.g. 'lineWidth' -> 'strokeWidth'
Polygon & Freehand shapes
Any need for Polyline or other shapes?
Dashed lines
Support for rotated images?!?
Next Tasks: ROI editing in webclient?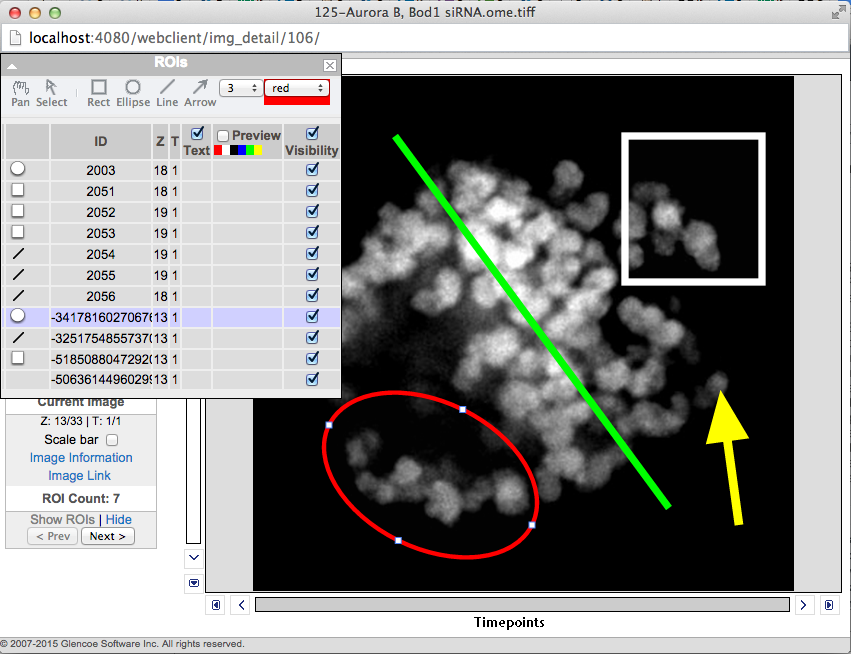 Saving ROIS/shapes to OMERO
Can save 'Arrow' to OMERO with line.markerStart = 'Arrow' but not supported in Insight
Can save a 'Polygon' but can't distinguish it from 'Freehand' shape
Use shape.strokeDashArray for dashed shapes. Insight support?